The
Insurance policy

of India
The premise for most people to do anything in life is that you only get to live it the way you are, once. Death, long term illness, partial, temporary, or permanent disability, could all come up on anyone at any point of time. As devastating at the thought can be, it is important to ensure that you are well prepared, well in advance for something like that, if God forbid it should happen to you, or someone you know.
Financial stability in difficult times is a blessing in disguise as the people you love try to come to terms with their loss. Signing up with an insurance company as early as possible in life, grants security for the family of the policyholder. Insurance companies do not limit to health compensation but also provide protection and plans for retirement.
Here are some situations/benefits that would help you with taking a decision about your insurance investments.
Death Benefit – A secured policy that applies to the insurer and the family of the insurer. An insurer pays an amount equivalent to the insured amount with bonuses. In cases of demise, partial or permanent disability the family of the policyholder becomes the beneficiaries to claim the insured amount.
Tax Benefit – The policyholder can avail a deduction in tax for up to Rs. 1.5 lakhs. In addition to this, under Section 10 (10D), any payouts received from the insurance policy are completely tax-free (provided the premium does not exceed 10% of Sum Assured, annually).
Maturity Benefit – Insurance policy can also be considered as a saving scheme. If the policyholder does not claim the insured amount by the end of the insurance term, it can compensate its premium when the policy matures. This means life insurance can act as a health cover along with savings.
Investment Goals – With an insurance policy one can enjoy the best of both worlds, a premium for the security of the family and the other as investment goals. One can claim the premium during unforeseen circumstances or for happy moments of life. For instance, several options allow you to retrieve funds to support a child's education or child marriage. Insurance policy serves the purpose of security and the future of the family.
Retirement Plans – Opting for a retirement insurance policy comes to play when the working income comes to a halt. The premium paid before retirement goes under the saving account. Giving the policyholder the freedom to withdraw money in instalments or claim all at once. Saving money for retirement is the best option to plan expenses and a step closer to a stress-free future.
Sometimes life can be unfair and unpredictable, it becomes necessary to insure our lives for our loved ones. The idea behind life insurance is to start early to receive more benefits. For a young policyholder, the insured amount is comparatively less to the ones who have crossed middle age. With all the added benefits life insurance suits everyone's purpose of life.
Best
Term Insurance

Plan in India
In the below grid, is the list of best term insurance plan in India to invest in 2021
| Best Term Insurance Plan | Policy term | Entry Age | Cover Amount (Min/Max) |
| --- | --- | --- | --- |
| Tata AIA Maha Suraksha Supreme | 10-40 years | 18-70 years | Rs. 50 lakhs to Rs. 2 Crores |
| SUD Life Abhay | 15-40 years | 18-65 years | Max life cover of Rs. 100 Crores |
| Shriram Life Cash Back Term Plan | 10-25 years | 12-50 years | Rs. 2 lakhs - Rs. 20 lakhs |
| SBI Smart Shield | 18-60 years | 18-60 years | Rs. 25 lakhs |
| Bajaj Allianz Smart Protect Goal | 18-65 years | 18-65 years | Rs. 50 lakhs |
| PNB MetLife Mera Term Plan | 18-65 years | 18-65 years | Rs. 10 lakhs to Rs. 5 Crores |
| IndiaFirst Anytime Plan | 5-40 years | 18-60 years | Rs. 10 lakhs to Rs. 49 lakhs |
| HDFC Life Click2Protect 3D Plus | 18-65 years | 18-65 years | Rs. 1 Crore |
| Exide Life Smart Term Plan | 10-30 years | 18-65 years | Rs. 5 lakhs to Rs. 10 lakhs |
| Edelweiss Tokio Life My Term+ | 10-85 years | 18-65 years | Rs. 25 lakhs to Rs. 50 lakhs |
| Aviva LifeShield Advantage Plan | 10-30 years | 18-65 years | Rs. 50 lakhs |
| Aditya Birla Sun Life Protector Plus Plan | 5-70 years | 18-65 years | Rs. 30 lakhs minimum |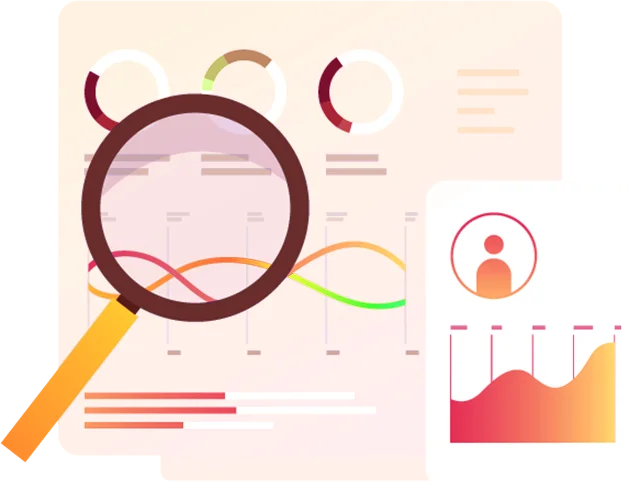 We intend to provide you the best financial solutions that make us stand ahead of the league. With a team of passionate professionals who have garnered years of acumen and expertise, we are here to turn your dreams into reality. Echoing the diverse need of customers, we walk the extra mile by creating customized portfolios for every customer.